Are anger, conflict or stress hurting your relationships?




Good intentions, great ideas, friendly conversations:
all get lost when communication becomes conflict!

Don't know what to do or say to make things better?

Learn how to move from Conflict to Communication…

I help men, women, teens, and families communicate more effectively and with reduced conflict, stress, and anger in personal and/or professional relationships. Whether you've been trying hard to re-establish lines of communication or want to explore and resolve old/unfinished issues that keep you stuck, counseling can help you feel better and more in charge of your life.
Have you been feeling (and acting) angry too often – and too quickly?
 Are you the one who helps everyone else – but who helps you?
Are your family visits too stressful – the same old conflicts just won't go away?
Are your work relationships are in trouble – even though you try so hard to get it right?
Are too many things in your life changing – and you're way too stressed and angry?
And – do you long for some magic words to use, so people will really "hear" you?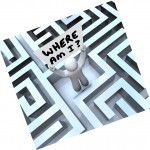 You probably don't mean to show your anger, your unhappiness, but if you often feel lost & trapped in a maze, if even one of the challenges above sounds familiar, you don't have to go down this path alone. I do understand your struggle, and I can help……….
Maybe you're tired of trying to get the support you need….. and now you're wondering if anyone could possibly be there for you . You aren't alone. Lots of people feel this way sometime in their lives. If this is how you've been feeling, this might be a good time to give yourself the gift of reaching out for the support you need.
I invite you to visit my blog, on this site, for some helpful tips on how to communicate more effectively, to reduce anger, conflict, and stress – at work and at home.
To schedule an appointment, arrange for a free phone consultation or if you have questions or comments about something I've written on this site, please email or call me at (310) 475-1759. Your feedback is always welcome and appreciated!
I'll be happy to answer your questions, listen to your comments and concerns, and help you decide if making that first appointment will be the right move for you.
I do try to answer calls personally, but if I'm not available, feel free to leave a voice mail message at any hour, and I'll return your call as soon as I can.
Unsure about starting counseling, returning to therapy? Let's talk – then you decide!